When it comes to designing and delivering custom sheds, SteelChief has you covered. Have an oddly shaped lot? Our trapezoidal sheds will ensure you maximize the usable space. Looking for a storage solution to place in the narrow down the side of your house or lining the walls of your car port or garage? Our slimline sheds are a great option.
Fully Customisable Storage Solutions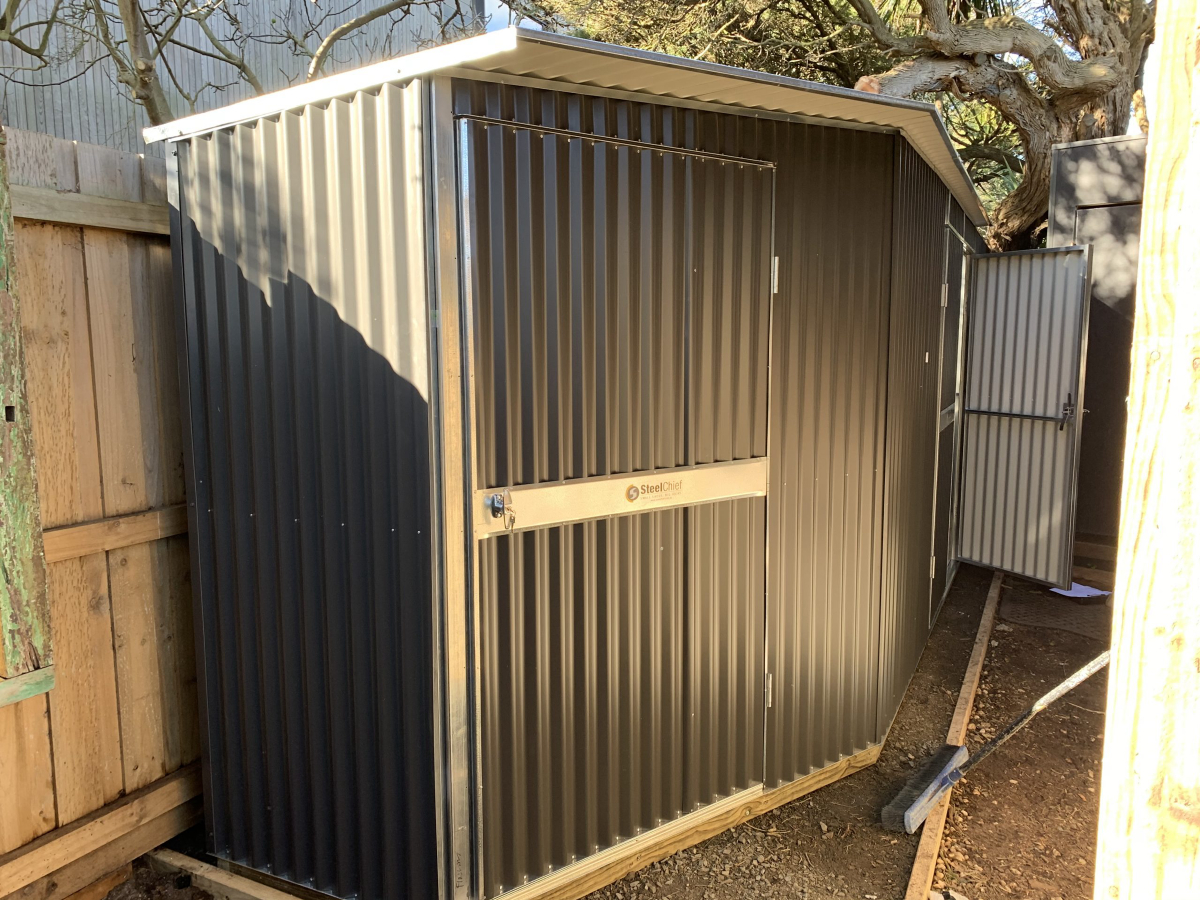 When you order from SteelChief, you're effectively designing the structure to meet your specifications. That means you choose the wall height, you decide the siding type, you select door placement and size, and you pick the roofing style. There's also a huge range of addons and extras to choose from including windows, built-in shelving, skylights and more.
If you don't find the right solution by mixing and matching from our huge range of options, you can also contact us to discuss how we can build a custom shed to precisely meet your needs.
Custom Sheds for Challenging Spaces
SteelChief builds made-to-order sheds that fit perfectly into even the most challenging space. For example, for a constrained space like the narrow down the side of your house, we can design the shed with a single wide door placed on the slanted cut-off corner. This allows for getting those long items in and out of the shed given the limited space available for opening the door:
Made-to-order custom sheds for any need
SteelChief has expertise building custom solutions for everything from chook farms to pet enclosures, aviaries, art studios, man caves, she sheds and more. Get in touch to see what we can do for you!