Concrete floors are a great shed base. Unless you have some concreting experience or a qualified friend who does, we do not recommend laying the concrete yourself. A mistake can often be very expensive and difficult to fix. To improve your new structure's water resistance, we recommend installing one of our rebated concrete slabs.
For any of the below options, your site needs to be prepared flat and level with a minimum 50mm base of compacted crushed rock. If you can't do this, let our team quote on doing all the work for you. We can even concrete any other surrounding footpaths if needed.
Rebated Concrete Slab – Maximizes water tightness
As per the diagram below, this method minimizes the risk of water ingress from the base of the shed. In addition, it allows our team to complete both the concrete and shed installation in one day! The concrete floor will be the same size as the shed, so it is a great option for tight spaces and to minimize the footprint of your project. This option is only available for flat and level sites with minimal fall.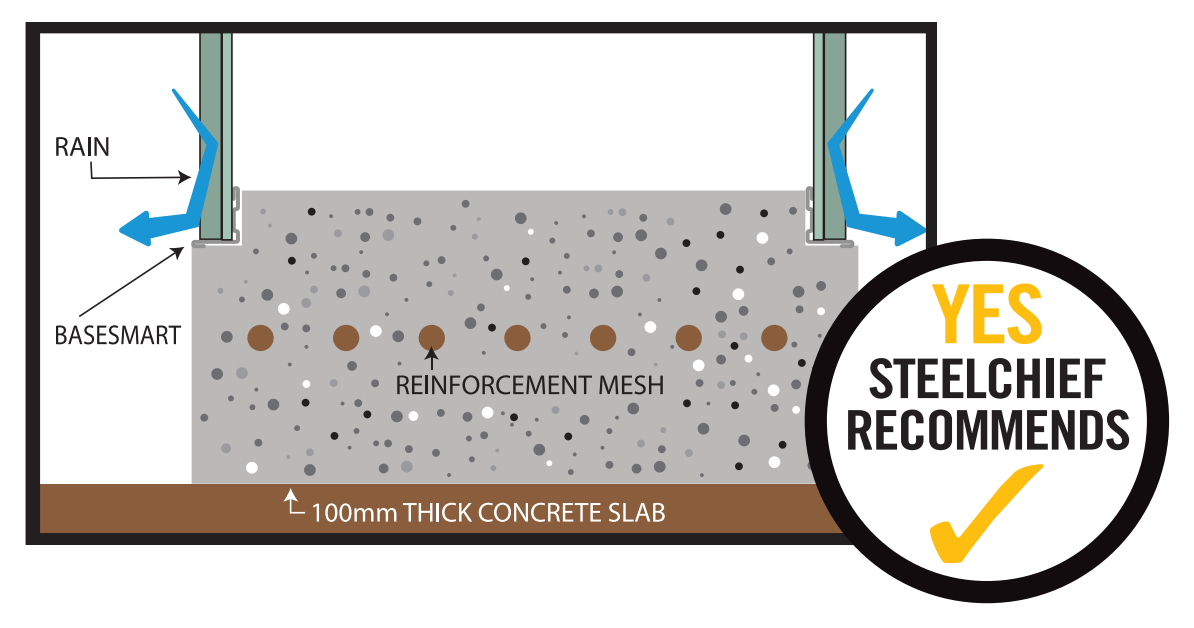 Flat Concrete Slab
This method allows for your shed to be directly bolted to the top of the concrete slab using concrete anchors and clips. This method is best suited for larger projects and for sites that are not level. We highly recommend sealing the base of the shed with a silicone type bead to minimize water ingress. Opting for this method will mean our team will pour the slab on one day and return once the concrete has cured, usually 5-10 days later.
Please Note: Silicon seal around the base of your shed will minimize water ingress but in some circumstances it can still leak water. SteelChief installation will not seal the base of sheds.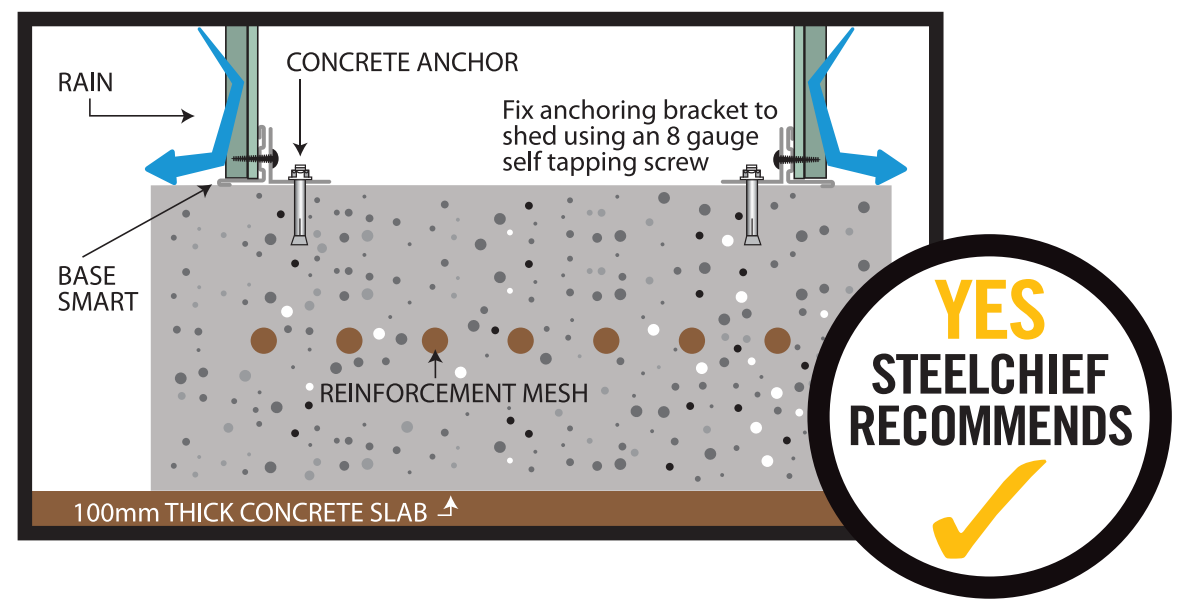 Infill Pour Slab
This method of pouring a concrete slab inside your shed after the shed is erected has been a method used by many people. We DO NOT recommend this method as concrete with make contact with your shed sheeting which will void all warranties. This method can cause premature corrosion. In addition, you will lose head height equal to the thickness of the slab, reducing your usable storage space!