Which Roof Should For Your Garden Shed?

When planning the layout of your garden shed, the roof is one of the most important factors to take into account. A garden shed roof has two functions; to direct rainfall to a specific spot and complement the aesthetic look of your garden shed.
Typically there are 3 roof styles– Gable, Flat and Skillion. SteelChief offers a fourth style called Heritage, which has a pitched roof steeper than a gable.
Deciding on a roof style will really depend on three factors – site, use and budget. If you find that you want a specific style for a particular shed size, then we are here to help. We can customise most sheds to fit your exact requirements.
Gable Roof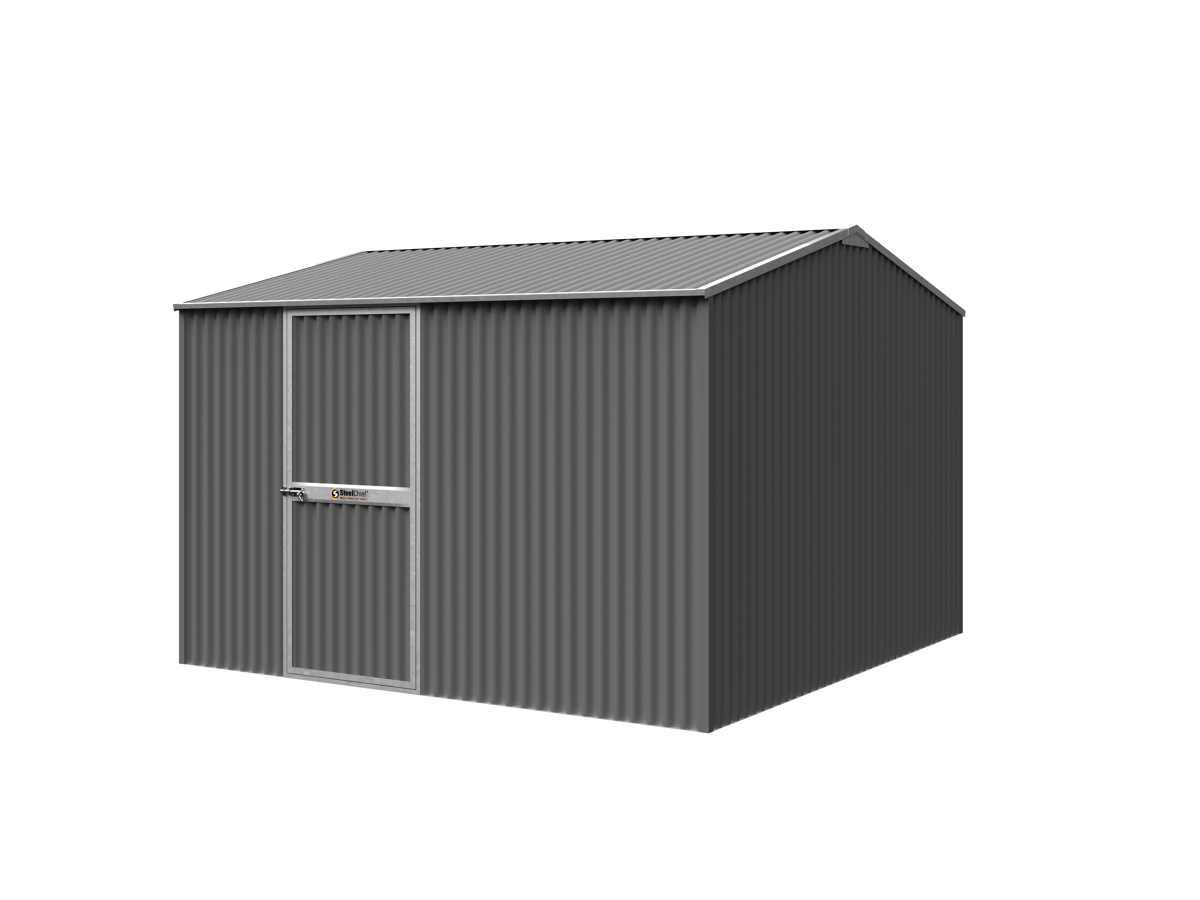 Typically when you think of a garden shed, a gable roof will spring to mind. Chosen for its aesthetics, a gable roof is designed with two sloping sides and a gable at each end. This design ensures the roof sheds water easily, preventing leaks and damage from puddling. A gable roof is a popular choice especially for those with a larger backyard because they can go up to 3.04m wide for timber sheds and 4.48m for steel sheds.
Pros of a Gable Roof
It offers more storage space for larger items because of the extended headroom
Its sloping sides allows water to run off the front and back of the shed when it rains
It's visually appealing
It's easy to build
It has the greatest span (can go up to 4.48m)
You can add a variety of extras including skylights, a bike bar, extra wall height, a wheelie vent
Cons of a Gable Roof
Need a larger outdoor area
It's not the cheapest option available
When choosing a site, you have to consider the water falling off two sides
Skillion Roof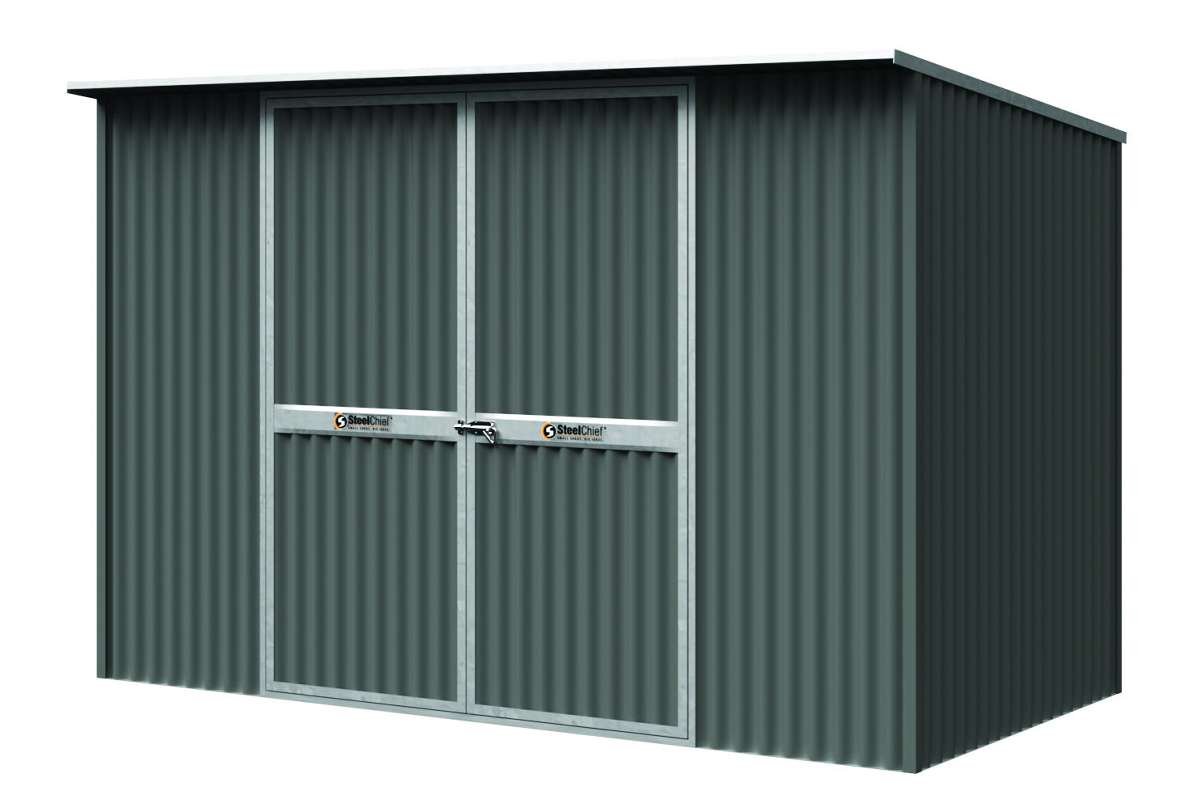 A skillion roof is where the roof falls to the back (or front) of the shed. It usually has a 150mm fall away from the front to the back of the shed so rainwater drips on the garden bed away from the house. This style is popular for those who have smaller spaces or are looking to place a shed in a tight area around the house. If you are planning on installing the shed up against an existing wall then SteelChief can manufacture it so the roof slopes towards the front. This is called a reverse skillion. This design will keep the water away from the front foundations. With the average backyard size decreasing, skillion roof sheds are becoming a more popular choice for maximising storage space.
Pros of a Skillion Roof
Ideal for sheds that are built up against a fence or wall
Great if you want to direct water in one direction i.e. back towards the fence so it drips on to a garden
Very useful for properties that don't have an abundance of space
Easy to put together
Has a bit of headroom for storage and extra wall height available
Need only one gutter if this is your requirement
Cons of a Skillion Roof
It has a maximum depth of 2.26m. Anything over 2.26m and you will have to have a gable roof
Don't have as much storage as the gable roof
Not suitable for larger sheds
Flat  Roof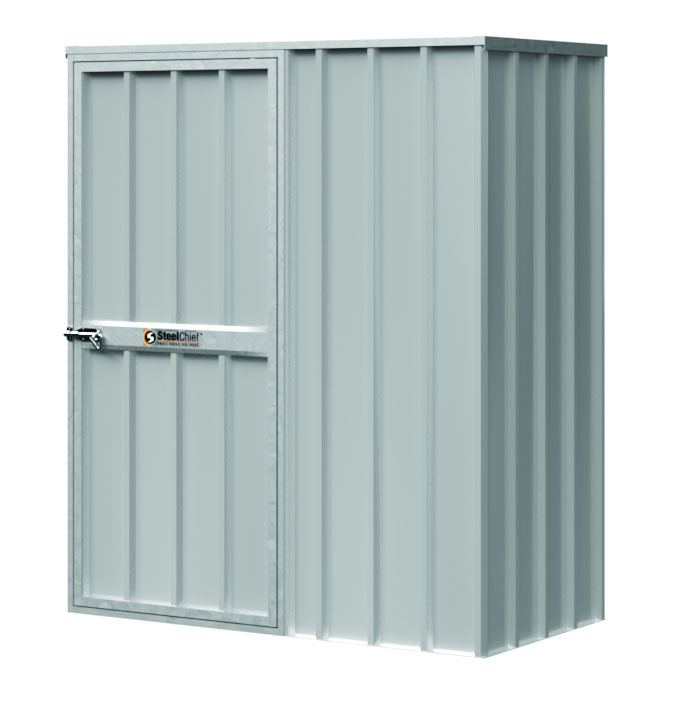 Flat roof sheds are becoming more popular as people get more creative with where they put their shed. A flat roof shed will have water running off the front and back. A flat roof can serve as a perfect storage locker. With a maximum depth of only 1.52m, a flat roof shed can tuck in underneath a verandah or down the side of a house. If you require a shed to fit into a tight spot or underneath a window, then we are able to customise the shed to suit your requirements.
Pros of a Flat Roof
Suits very small spaces
Has a low profile
Option for sliding doors
Has a lot of flexibility
Can fit under the eaves of a house
They are the cheapest roof style
Easy to put together
Cons of a Flat Roof
It does not have extra storage space because of the lack of headroom
They have a size limitation (will only go 1.52m deep)
It won't fit big items or serve as a workshop
Heritage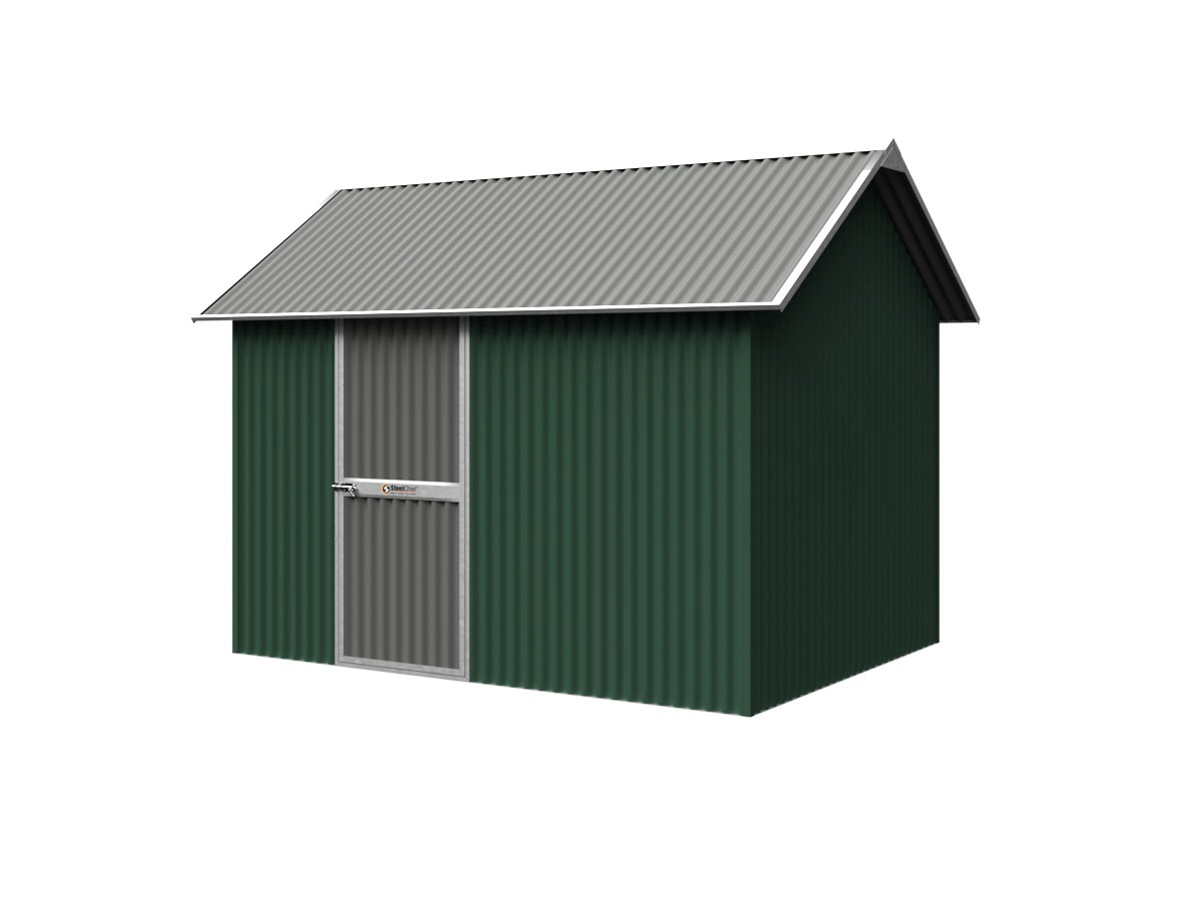 A heritage roof is like a gable roof with a steeper pitch. They are the perfect style for those who prefer a more classic look but still want the practicality of a storage shed. With a steeper pitched roof and the option to add finials, this shed has an old-world charm. While these sheds can be utilised to store garden equipment and tools, many customers choose this option for an interesting architectural addition to their backyard. The standard wall height of the shed is 1.95m, which offers more height than the standard gable shed.
Pros of a Heritage Roof
Aesthetically pleasing
Suits heritage style architecture i.e. Victorian homes
Very durable
Has even greater storage room
Can add a variety of extras including skylight, windows, shelving units, lockable handles etc.
Cons of a Heritage Roof
You need more clearance for a heritage style (up to 2.7m high)
It's the most expensive style
Extra wall height is not available
It has a larger more bulky appearance