How to Handle & Store Pre-assembled Garden Shed Panels
Our products are manufactured as pre-assembled panels. The panels need to be handled and stored carefully. Each panel should be moved in a vertical position and carefully raised/lowered flat onto the ground.
Do not carry panels horizontally as they may bend and be damaged. you must also be carful handling the panels in windy conditions.
If you need to store you shed for a period before you can install, ensure they are protected from the wind, lying flat on the ground with some heavier weights on it to hold it down.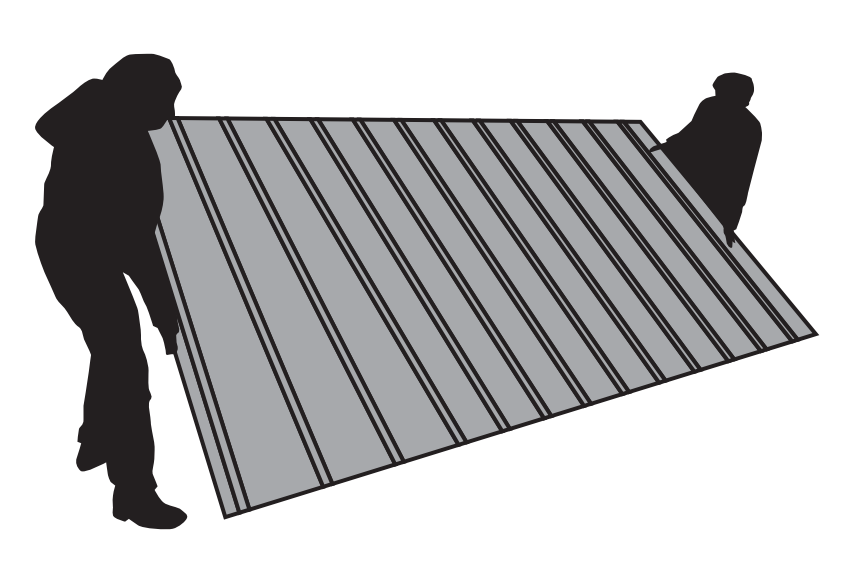 DIY Garden Shed Installation
We have spent many hours designing what we believe to be the worlds easiest DIY garden sheds, workshops, pet enclosures and cubbies. All our products come in pre-assembled panels, so if you are the DIY kind of person all you need to do is screw the panels together and anchor it down.
Instructions on assembly are included in your screw pack OR visit Help for a step-by-step video on how to install my SteelChief Garden Shed.