SteelChief offers DIY surfboard storage solutions that look great and are built to last.
Get The Surfboard Storage Solution That's Right For You
SteelChief makes it easy to design and build precisely the surfboard shed you need. We have a range of standard sizes and shapes that work for most situations. We also specialize in sheds that fit perfectly into even the most challenging space. For example, for the narrow down the side of your house, we can custom-build a shed with a slanted cut-off corner that provides easy access to your longboards.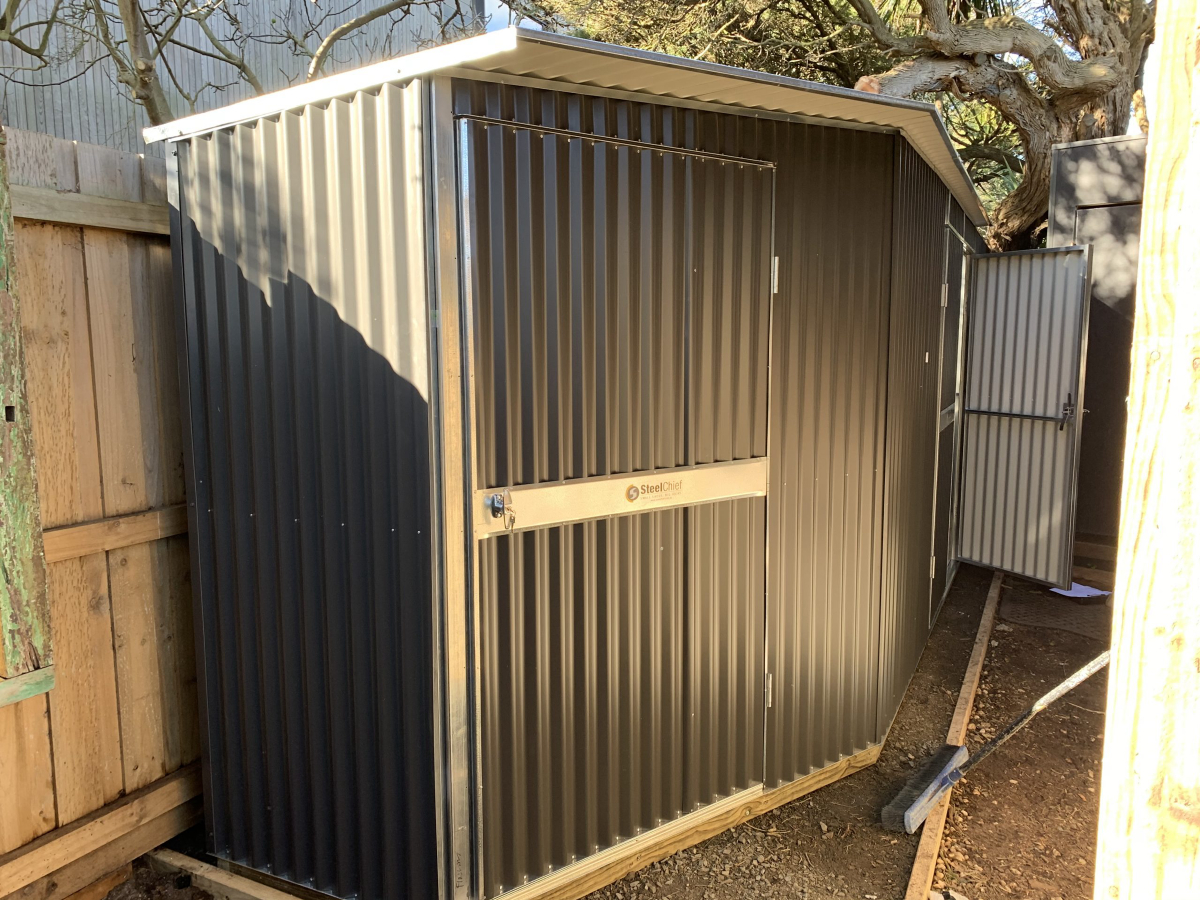 For surfboard storage sheds, we recommend going with an internal RHS frame. Doing so means we can weld a purpose-built surf rack directly to the frame.
SteelChief also has a range of options and extras to customize your surf shed. For example, if you plan on doing repairs or shaping, you might want to add windows or a skylight.
DIY Surfboard Storage Solutions
We deliver our sheds direct from the factory as pre-made walls and roofs. To assemble them, all you need is a cordless drill. Our tutorial videos will guide you through the process. Simply screw together the panels together, and fix the structure to the ground or concrete base. You'll have a safe place for your boards in no time.
Site and Installation Services
Anyone can assemble a SteelChief shed, no matter the size or shape, but if you'd like to leave it to the pros, the experts at SteelChief have you covered. We provide a range of services, including site preparation, concreting, installation, and even help with permits, which are required for larger structures in some areas. Don't hesitate to contact us for advice or a quote.
Surf Sheds That Are Built To Last
Our standard steel/metal sheds are an economical but extremely durable and great looking solution. Upgrade to corrugated sheeting for that heritage feel in addition to added strength.
No matter what materials you choose, with SteelChief you're always getting quality Australian craftmanship that's built to last. All our steel sheds meet the superior N4 wind standard, and require practically zero maintenance. Our very own Basesmart technology channels water and debris away from the base of the structure, keeping the walls looking great and providing additional corrosion prevention.